All you wonderful travelers out there, I know lonely planet needs no introduction.
One of the
World's biggest travel guide book publishers, are spread all over the world. Whatever might be your destination, Lonely Planet provides us all the relevant information like how to reach, where to stay, sights to see, things to do, places to eat and tips on travel.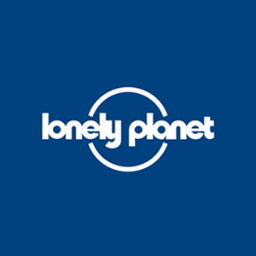 On the risk of deviating from the topic, I would ask a question to all readers "Have you ever planned a trip to a destination and not found a lonely planet book, chapter or article dedicated to it?"
Okay! This post is not about reviewing the world's biggest travel guide, it is about reviewing the usefulness of world's biggest travel guide to explore your own city.
This was the time when I had first discovered the magic of lonelyplanet.com. I had returned from a recent trip and realized that by relying on LP to explore a city, I hadn't made a mistake after all. On a particular day, I sat in office with a little free time and began to browse lonely planet Delhi guide.
Having lived in Delhi for little less than nine years, I consider myself with a good knowledge of the city. I know most ways, all popular tourist destinations, people and their nature and can give an advice to even a Delhi-ite.
But as I began to browse LP, I started to note places that I had either heard of or not, but never visited. With some reluctance, I made a list of places to visit and restaurants where to eat.
Some of these places from this list were –
Khari Baoli – A spice market in Chandani Chowk
Tibet House – A museum on Lodhi road
Agrasen ki Baoli – A step well near Connaught Place
Shankar's Internation Dolls museum – Doll museum near Feroz Shah Kotla
Alkauser – A kabab vendor in several parts of Delhi
Gunpowder – A south indian food joint in Hauz Khas
Metropolis restaurant – A restro-bar near Jhandewalan
Sita Ram Diwan Chand – A chole bature vendor in Chandni Chowk
Over next year, one by one I tried most of the places from the list and each time I came back with a response "God! How come I didn't know about this place yet?" I shared my experience with other enthusiasts and the response I received was quite same.
LP website has its advantages –
2. The reviews are brief and exact.
3. The location and the other details are more or less accurate.
My journe of exploring my city with Lonely planet has been completely fantastic. Have you tried lonely planet for your city yet?